Products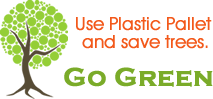 Product Details
Product Code : EST 6D
Item Description
6 Drum Spill Tray by ERCON
Introducing ERCON's state-of-the-art 6 Drum Spill Tray, where engineering precision meets unmatched functionality. Designed to cater to industries that demand nothing but the best in spill containment solutions, this spill tray embodies resilience, safety, and international compliance.
Key Features:
Optimal Storage: Our spill tray is expertly crafted to comfortably accommodate 6 drums, each weighing up to 220 Kg. This ensures your storage requirements are met with ease, precision, and stability.

Sump Capacity: With a generous sump capacity of 250 liters, this model assures superior spill management. This vital feature ensures accidental spills are effectively contained, safeguarding your workspace from potential hazards.

ERCON Ramp Compatibility: Prioritizing your convenience, this spill tray is seamlessly compatible with the ERCON small ramp. This integration ensures effortless loading and unloading of drums, enhancing operational efficiency.

Global Compliance: We understand the importance of adhering to international standards. Our 6 Drum Spill Tray strictly complies with SPCC and EPA norms, reflecting our commitment to safety, quality, and environmental responsibility.

Drainplugs Included: Making maintenance simpler than ever! The strategically integrated drainplugs offer easy management and cleanup of spills, ensuring uninterrupted operations.

Superior Build Quality: Durability and resilience are at the core of our spill tray's design. The top grid is masterfully crafted from high-strength composite fiber, ensuring long-lasting robustness. In synergy with this, the bottom sump, made from chemical-resistant polyethylene, promises enduring durability while safeguarding against a myriad of chemicals.
Choose the ERCON 6 Drum Spill Tray for a spill containment solution that stands tall on every front. Whether it's about holding heavy drums, ensuring smooth operations with ERCON ramps, or staying compliant with global norms, this tray delivers exceptional results. Commit to excellence and safety; choose ERCON.
Share