Products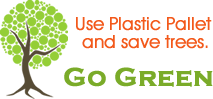 Product Details
Product Code : EST 4D
Item Description
4 Drum Spill Tray Model EST 4D
Step up your spill containment game with our outstanding 4 Drum Spill Tray Model EST 4D. A perfect blend of functionality and design, this model is tailored to meet the unique challenges of industries, ensuring safety, ease, and durability in one comprehensive package.
Key Features:
Drum Storage Capacity: Specially crafted to accommodate your storage needs, the EST 4D can effortlessly store 4 drums, each weighing up to 250 Kg, making it a go-to choice for industries with rigorous storage demands.

Dimensions: Optimized for space and functionality, this spill tray has been crafted to provide ample room for your drums while ensuring efficiency in spill containment.

Sump Capacity: Prioritizing safety, this model comes with a sump capacity of 150 liters. This ensures any accidental spills are effectively contained, mitigating potential hazards and ensuring a safer workspace.

Drainplugs Included: Simplify your maintenance routine with our strategically positioned drainplugs, designed to make cleanup and spill management a breeze.

Compatibility with ERCON Ramp: Recognizing the need for ease in operations, the EST 4D is fully compatible with the ERCON small ramp, ensuring smooth and hassle-free loading and unloading of drums.

High-Quality Construction: We don't compromise on quality. The top grid of this spill tray is manufactured from high-strength composite material, guaranteeing longevity and robustness. Complementing this, the bottom sump is made from virgin polyethylene, ensuring resistance against various chemicals and adding an extra layer of durability.
The 4 Drum Spill Tray Model EST 4D represents our commitment to excellence. Whether you're focused on safety, ease of use, or durability, this spill tray is designed to surpass expectations. Make the smart choice and ensure your operations are equipped with the best in spill containment solutions.
Share