Products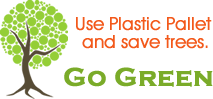 Product Details
Product Code : ESP IBC 3
Item Description
ESP IBC III: Advanced Spill Pallet for IBC Storage
Introducing the future of IBC storage solutions: the ESP IBC III. This state-of-the-art spill pallet has been expertly engineered to meet the evolving demands of modern industry, seamlessly combining innovation, safety, and functionality in one robust package.
Key Features:
Dimensions: Crafted to perfection with dimensions of 1420 x 1240 x 890mm, the ESP IBC III is designed for optimal space utilization. This ensures efficient storage without compromising on accessibility or safety.

Generous Sump Capacity: With a commendable sump capacity of 1100 liters, the ESP IBC III is a leader in spill management. Rest assured, any unintentional spillages are effectively contained, keeping your workspace secure and compliant.

Integrated Drainplugs: To further simplify spill management, the ESP IBC III is equipped with user-friendly drainplugs. This smart feature ensures quick and straightforward cleanup, allowing operations to resume swiftly.

Premium Material Construction: Built using top-tier, chemical-resistant polyethylene, the ESP IBC III offers unparalleled durability. This ensures that the pallet stands resilient against a diverse range of hazardous chemicals, offering a trustworthy storage solution for years to come.

International Compliance: Demonstrating our unwavering commitment to world-class safety and environmental standards, the ESP IBC III proudly complies with both SPCC and EPA norms for secondary containment. By choosing our product, you're not only ensuring the safety of your workspace but also aligning with globally recognized best practices.

Modern Design: Boasting a contemporary aesthetic, the ESP IBC III not only delivers in performance but also elevates the visual appeal of any industrial space. Its sleek profile guarantees easy integration into diverse operational environments.
Embrace a new era of IBC storage with the ESP IBC III spill pallet. When you prioritize both efficiency and compliance, you're investing in a product that's engineered for excellence. Elevate your storage game; opt for the ESP IBC III, the gold standard in spill pallet solutions.
Share