Products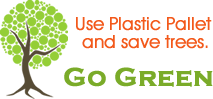 Product Details
Product Code : ESP 2DH
Item Description
Spill Tray Model EST 2DH
Key Features:
Dimensions: Boasting a spacious design, the spill tray measures 1260 x 710 x 400mm, allowing easy accommodation for various applications.
Sump Capacity: With an impressive sump capacity of 320 liters, this tray ensures maximum spill containment, minimizing risks and enhancing safety.
Dual Drum Capacity: Specifically designed to hold 2 drums, each weighing up to 250 Kg, the Model EST 2DH becomes an indispensable asset for industries that prioritize efficiency and safety.
Compliance with Norms: Upholding the strictest of safety standards, the spill tray complies with both SPCC and EPA norms, showcasing its commitment to environmental preservation and industrial safety.
Drainplug Included: Simplifying the cleaning and maintenance process, this spill tray comes with a drainplug. This feature ensures that managing spills and the subsequent cleanup is as hassle-free as possible.
Durable Construction: The bottom sump tank is masterfully manufactured from chemical-resistant POLYETHYLENE, ensuring longevity and resistance against a range of chemicals. To complement this, the top grating is constructed from high-strength composites, ensuring it can withstand significant weights without compromise.
Invest in the future of spill containment with the Spill Tray Model EST 2DH. Not only does it epitomize safety and environmental consciousness, but it also stands as a testament to premium craftsmanship and industrial innovation.
Elevate your spill containment efforts with the advanced Spill Tray Model EST 2DH. Meticulously designed to meet the demands of industries, this spill tray ensures safety and environmental compliance without compromising on functionality
Share